No posts were found for provided query parameters.
Discover
Dura-Teak
Ship deck, durable material
Our ship deck planking represents our company's many years of experience. We aim to make this product extremely resistant to extreme wear and tear and marine conditions, i.e. sea water and UV rays. We use high quality and durable imitation teak wood that has undergone precision processing, which is why it has high qualities of retaining its natural appearance, does not require annual maintenance or oiling and sanding unlike ordinary wood. Stains are easily removed from this surface, the surface is slip-resistant in all weathers and effectively dampens noise.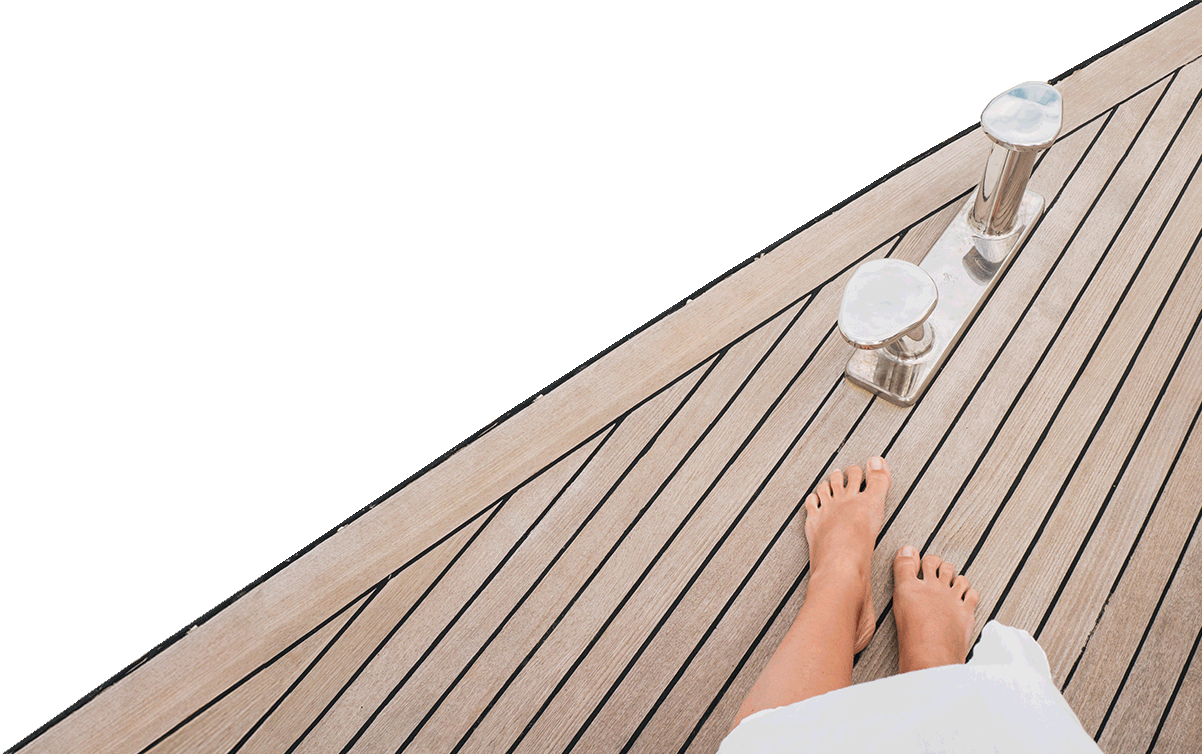 Explore
Our products
Variations
We provide in different colour variations according to the requirement and shapes of the resulting planking.
Explore
Our products
Grout color options:
Explore
Decking that lasts
DURA - TEAK decking is characterised by its easy maintenance and appearance that remains high quality to look at for years to come. This makes our decking easy, effortless to clean and resistant to dirt or even staining. DURA - TEAK is quality that lasts.
01
availiable in various colours
02
a durable, maintenance-free material that is sea and weather resistant
03
fast and efficient assembly
04
can be easily repaired in case of mechanical damage
06
applicable to any kind of surface
07
contributes to the preservation of tropical rain forests and is recyclable
Theme natoque penatibus et magnis dis, nascetur ridiculus mus. Etiam rhoncus. Maecenas tempus